OMQ Website & Facebook page
Old Master Q Comics is nearing its 55th anniversary! Old Master Q is a classic comic strip created by Alfonso Wong in the early 1960's in Hong Kong and has been a huge hit across Asia since then. This website strives to entertain OMQ fans, old and new!
Do you remember the old OMQ comic books ("Lao Fu Zi" or "Lao Foo Gee" in Chinese) that your parents may have picked up for you from the Chinese market? Or maybe when you read them at the the barber shop when you were getting your bowl cut? We still have a pile of those magazines somewhere in a basement!
Some F.A.Q.s
Q: Who's creating the content on this site?
The classic comic strips featured on this website and our Facebook page were created by the one and only Alfonso Wong.
This site and our Facebook page are created and maintained by Ginger Wong, a grand-daughter of Mr. Wong.
There are a few new OMQ strips created by graphic artist, Ronny Cuxun.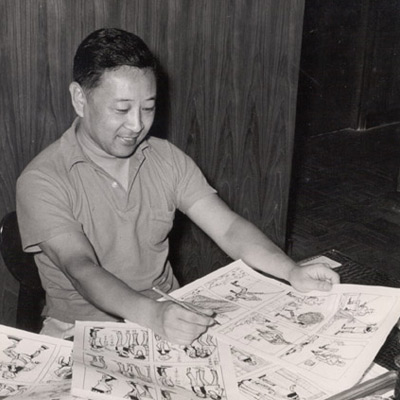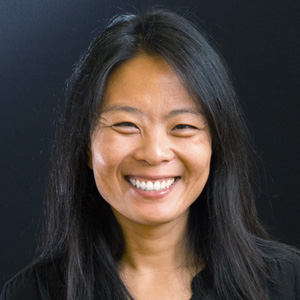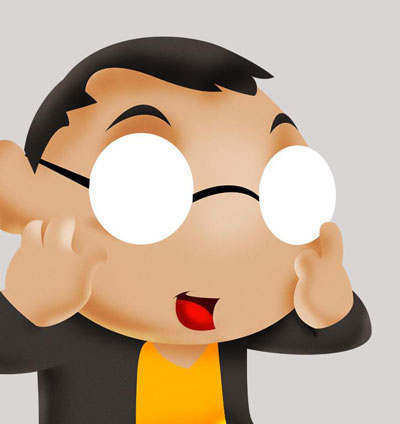 Oldmasterq.com is an approved, independently run, affiliate of OMQ ZMedia Ltd. We have full licensing rights to create and display comics on this site, so please do not use any of the comics and images here for profit purposes.
If you do not find the information you seek about OMQ, so be sure to contact OMQ ZMedia to find the answers to your inquiries.
Q: Where can I buy OMQ books?
Unfortunately OMQ books are no longer being published. You may be able to find some in your local Chinatown book store, or at used book stores or eBay.